Introduction:
Jeans are pants or trousers made from denim fabric. The term "jeans" is sometimes used to describe a particular style of trousers, called blue jeans with copper riveted pockets, which Jacob W. Davis invented. Globally, jeans have become a very popular article of casual clothing. In today's society, jeans are generally worn by all ages. But jeans are most popular among the young generation since they are a fashionable look. Basically, jeans are a type of pants or trouser that have become very popular in our world for all classes.
In terms of best jeans brands, trends have changed with time. The best jeans brands have high-quality fabrics and precise fits. They do not focus on quantity, but on quality. This article presents the top 10 jeans brands for men in the world. The following are the world's top 10 best jeans brands for men:
Levi's
Wrangler Jeans
Lucky Jeans
Diesel SpA
True Religion
Mankind
Ed Hardy
Rock and Republic
Chip and Pepper
Abercrombie and Fitch
Let's discuss the top 10 jeans brands for men one by one:
1. Levi's
Levi Strauss & Co. is an American clothing company known worldwide for its Levi's brand of denim jeans. It was founded in May 1853. Levi's is among the world's most popular and top-selling jeans brands. Levi's is the best jeans brand in the world in 2022. Although the corporate office of Levi's is registered in Delaware, the company's corporate headquarters is located in Levi's Plaza in San Francisco. As of 2019, the vast majority of Levi's are made overseas in several developing countries such as Bangladesh, India, Sri Lanka, Vietnam, and Indonesia. Some styles in the "Levi's Premium" and "Levi's Vintage Clothing" lines are made in the United States. The company produces jeans, including complete lines of shirts, Jackets, sweaters, underwear, socks, eyeglasses, accessories, dresses, skirts, and leather products. The 501, the company's original modern design, is available in styles for both men and women. The rest of the 500 series is designed for men, and the 300, 400, 700, and 800 sequences are designed for women. This brand is a dynamic brand that works hard to keep pace with the latest styles and trends. Levi's has gained a strong reputation over the years; hence it bags the first position in the list of best jeans brands.
2. Wrangler
Another American manufacturer of jeans is Wrangler. Wrangler is owned by Kontoor Brands Inc., which also owns Lee. Its headquarters are located in downtown Greensboro, North Carolina. In the early 1980s, Wrangler rose to prominence with one brutal customer campaign. The company sponsored NASCAR Winston Cup Series driver Dale Earnhardt, who became one of the sport's most iconic drivers and cars. During the years 1984 to 2020, Wrangler also sponsored drivers such as Matt DiBenedetto, Ricky Rudd, Jody Ridley, Ty Dillon, Steve Park, Martin Truex Jr., and Bobby Hillin Jr. Jeans, shirts, shorts, and eyeglasses are the company's main products. This brand's jeans are stylish and classy. Additionally, the Wrangler logo on the back pockets stands out among other brands.
3. Lucky Jeans
Lucky Jeans is a denim company based in the United States. The company was founded in 1990 in Vemon, California. The founders of Lucky Jeans are Gene Montesano and Barry Perlman. In the 1970s, Jamal H. Nathan and Barry Perlman were 21 and 17 when they opened the Florida jeans store Four Way Street. In the evenings, they would head to the Laundromat with our pockets full of coins and bleach. After a few hours, they had a stack of authentic, one-of-a-kind jeans. The Los Angeles fashion industry was the first industry Montesano entered in 1978. He founded Bongo with his business partner Michael Caruso and ran the brand for 15 years. In 1990, Montesano returned to Perlman's company after leaving Bongo. T-shirts, jeans, activewear, outerwear, and professional clothing are among the items produced by Lucky Brand. 
4. Diesel SpA
Diesel is an Italian retailer of clothing. The company is located in Breganze, Italy. In April 1958, Adriano Goldschmied and Renzo Rosso founded Diesel. OTB is Diesel's parent company. Clothing, footwear, and accessories are available from this brand. Two brands are part of the clothing line. The first is Diesel, and the second is Diesel Black Gold. A line for children is also available. This sequence of children is called Diesel Kid. Belgian designer Glenn Martens was appointed artistic director in October 2020.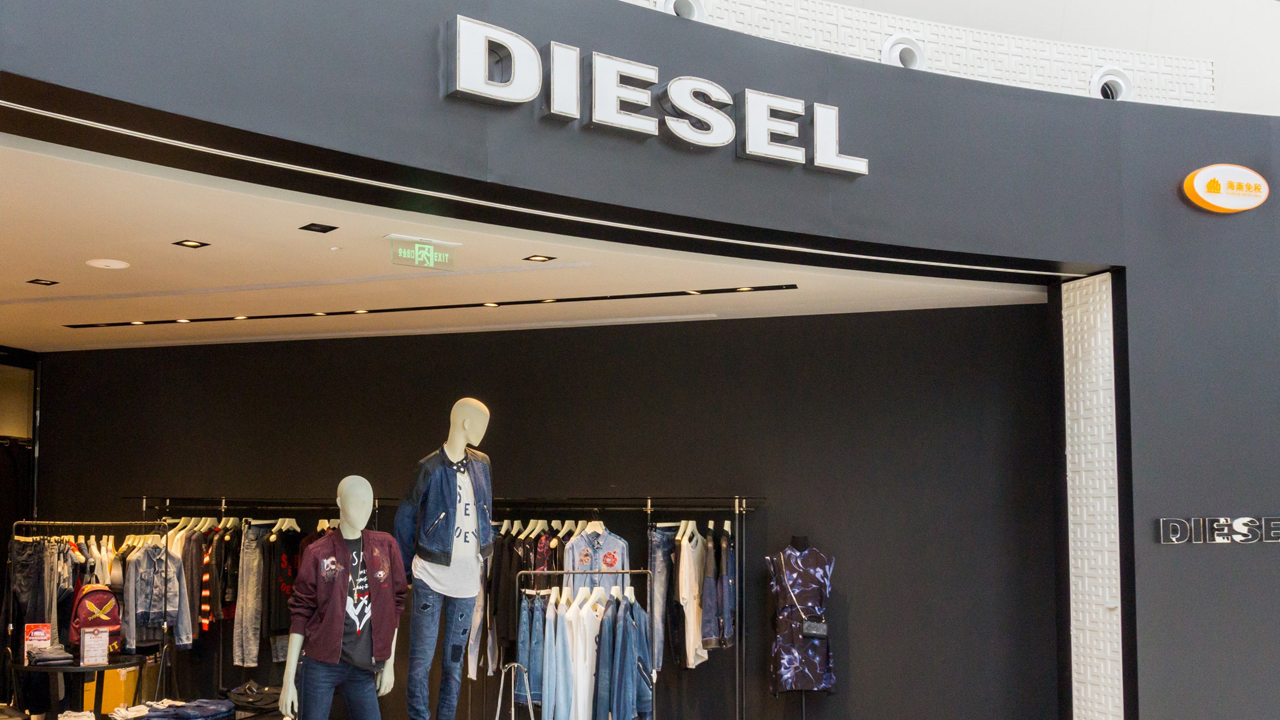 5. True Religion
The True Religion brand of jeans is an American clothing company. The company was founded in April 2002. Jeff Lubell and Dym Gold founded this brand. The headquarters of this brand is located in Vemon, California, USA. Premium denim is used in the manufacturing of these designer jeans. In 2009, true Religion had about 900 boutiques in 50 countries and on six continents. A total of 50 retail stores were operated by this company in 30 countries as of May 2021. This brand's best buy is dark-washed denim. The fit is perfect, making it look slimmer, and the quality is outstanding.
6. Mankind
The brand's full name is 7 For All Mankind. The company is sometimes referred to simply as 7FAM. The 7FAM brand of denim is an American one. Jerome Dahan, Michael Glasse, and Peter Koral founded this brand in 2000. As of today, Mankind has 100 retail locations on four continents and is available online in 18 regions worldwide. For 7 For All Mankind, innovation has always been integral to its ethos. The Bair, an ultra-lightweight fabric that retains its shape with every wash, and the Luxe, a performance fabric that retains its shape after every wash have set the bar for luxury denim. These jeans change their fit, wash, fabric, and style every season, and never fail to appeal to the masses. Jeans of this quality can last a lifetime; they are of the highest quality.
7. Ed Hardy
Although Ed Hardy is a newcomer to this league, he has managed to gain a lot of attention within a few years. The latest greedy and hip styles are featured there. A unique sense of style is added to its clothing line by introducing tattooed jeans for men.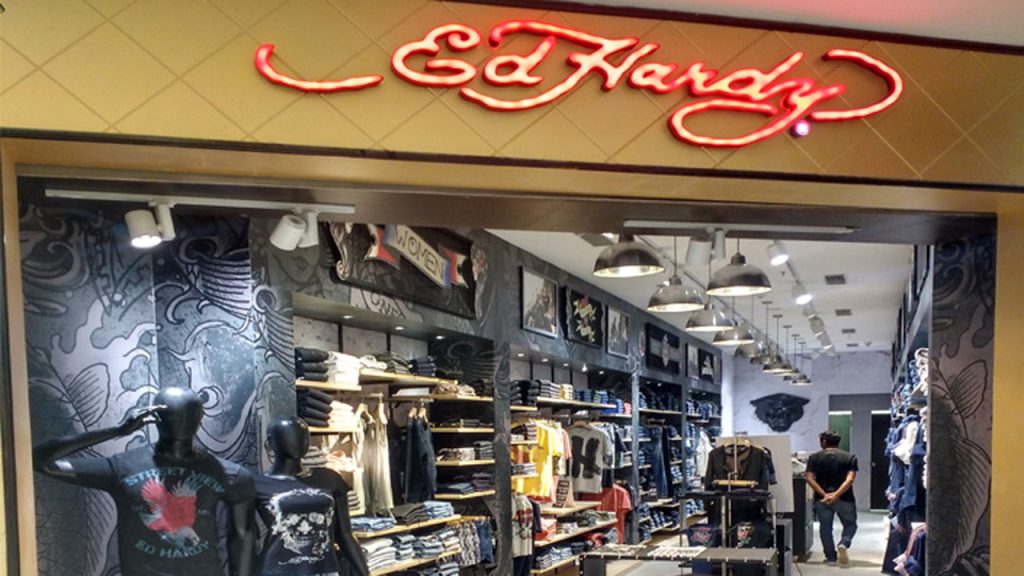 8. Rock and Republic:
The Rock and Republic brand of jeans is an American one. This brand was founded in 2002 by Michael Ball. Michel Ball is an avid cyclist. He collects his design experience by creating uniforms for his cycling team. Victoria Beckham is also a designer for this brand. His employment lasted until 2008. This brand sponsored a professional cycling team named Rock Racing from 2007 to 2009. There is a headquarters for this brand in the United States. Trendy, stylish, and comfortable, they are perfect for any occasion. Rock and Republic's Floyd jeans for men are always an excellent choice, coming in blue shades with a natural fade that only gets better over time.
9. Chip and Pepper:
The Chip and Pepper clothing brand is a Canadian one. The brand was founded in 1987. The brand was launched by identical twins Chip and Pepper Foster. Youthful energy, enthusiasm, and craziness are associated with the brand. Although these jeans are a little pricey, they are worth every penny. Boot cuts are considered to be the most popular. IKE, Pickle Wagon, and Big Pickle are other styles available.
10. Abercrombie and Fitch
Abercrombie & Fitch is a leading global specialty retailer of apparel and accessories for men, women, and kids. David Abercrombie founded Abercrombie and Fitch in 1892. There is a headquarters for this brand in New York City. Abercrombie and Fitch offers cool and hip trends that appeal to all men. The best buys from this brand are the A and F destroyed selvage jeans. Quality at a reasonable price is assured by the brand.