What is Bale Management?
Bale management involves selecting and distributing bales to achieve an acceptable quality and cost. Bale management involves selecting cotton bales based on fiber characteristics to achieve an acceptable and economic processing condition and a constant yarn quality, according to UsterTM Technology.
In another word, Bale management is defined as selecting bales from a fiber quality database and distributing them in accordance with the management plan in order to achieve the desired quality and cost level. Finally we can say, bale management involves selecting the right quality at the right time.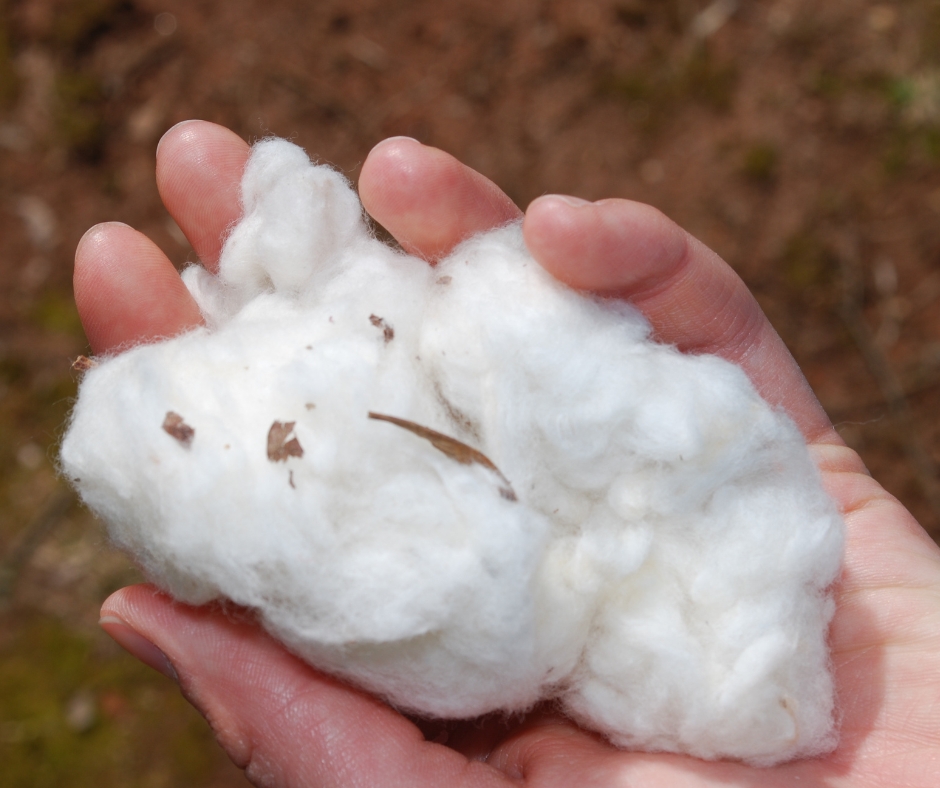 Factors To Be Considered:
The factors or points to be considered before production and implementation of bale management are:
Documentation on the process and product specification: a successful fiber selection and blending strategy should be based on well-documented information about the process and the product specifications. The more inclusive this information is, the better the chance of implementing a successful strategy. Documentation of process and product specification should be a result of integrated effort that involves personnel from all sectors that will be affected by the fiber selection or the blending strategy. Very often, we face a questions about how the fiber selection process or the addition of a new cotton type to the cotton mix may affect the dyeing or the finishing performance of fabrics. So, documentation on the process and product specification should be consider before bale management.
Creation of fiber quality parameter database: there is the strong relationship between fiber quality parameter and end product quality. Again process specification is influenced by fiber parameter also. Thereby profiling and engineering of end product is completely dependent on specification of fiber parameter.
Evaluation of fiber quality database for suitable process and product: fiber database represent information of the different cotton groups utilized or to be utilized by the mill. Evaluation of fiber database involves grouping of different types of cotton by variety, source, etc., and evaluating the statistical limits of each group. A mill can use software like EFSTM, BIAS for evaluation. Manually also it can be produced. It is a part of the routine process of fiber selection.
Evaluation of cost profile of a suitable cotton mix: a complete characterization of a cotton mix can only be achieved through description of both the fiber profile and the cost profile of the mix. Determining the cost profile is critical for making profper purchasing decisions of cotton fibers and for minimizing the cost of raw material with respect to the overall manufacturing cost of yarn.
Select fiber profile suitable for product and process: the essence of a fiber selection strategy is to determine the average levels of fiber attributes required for a particular cotton mix. Most mills rely on general information in determining the average levels of fiber attributes. This approach is generally suitable in the initial process of implementing system. However, conditions such as the type and the range of the technology used, the product range, and the type of cotton utilized are never static. They do change and often at a fast rate. It is important, therefore, that the company utilizes reliable fiber-to-yarn relationships that are suitable for its specific process and product.
Selection of fiber blending strategy: fiber selection mainly influences the level of quality of the end product. Fiber blending, on the other hand, mainly influences the consistency of the output quality levels. Accordingly, the essence of a fiber blending strategy is to determine the maximum allowable variability within a mix and to ensure that the within-lay down variability falls below this maximum limit. There are various software (EFS, BIAS) that use capable algorithms methods to enhance the consistency of fiber profiles both between and within mixes.
Preparation of bale lay down management plan: depending on blending strategy, production load of machinery and floor spaces available bale lay down plan to be prepared. It is the tool of monitoring the blending strategy and proper bales selection.
References
Chowdhury, M. F. (2016). Manual of Short Staple Spinning . Dhaka: Granthanir Prokashoni.
Hossain, M. S. (2014). Introduction to Textile Engineering. Dhaka: Books Fair Publications.
Kadolph, S. J. (2009). Textiles. New Delhi: Dorling Kindersley.
Siddique, D. H. (n.d.). Natural Fibers. Dhaka.